Cultural Devolution
Allow me to attempt to stay on topic here, for this is, after all, Adventurepan.
I know a lot of my posts stray outside the topic of Japan, but while I like to keep things Japan related (being that I'm here and whatnot), things get a little cloudy and I tend to lose focus.
That's ok though, because I don't tend to follow my own rules. And now I give you......a completely uncohesive, incoherent, pointless post!
.......SCENE!
I heard about
this article
posted in the NYT about Japanese people traveling to New York. It reminded me of a trend that I'd been reading about, namely two articles published in my beloved
WaiWai
. The first was an article about young Japanese people
wasting their lives away in Cambodia.
The second was about Cambodian dudes
taking advantage of Japanese female tourists.
I read these types of articles and I just have to scratch my head, and wonder what people in these places think of Japanese people, and what the Japanese folks are thinking when they go over there. One thing that kinda depresses me is that Japanese folks a lot of times feel like Japan is some sorta prison, and feel obligated to act "Japanese" when they're here, and that somehow going somewhere else gives them to green light to do whatever they want, and they have a reputation for being pretty inconsiderate tourists (not that Americans are any better, but everyone expects that of Americans because we're generally loud and rude). Since Japan is a stratified and regimented country, when they get to their destinations, they don't really know what to do with themselves, so they end up doing pretty much the same thing they do in Japan surrounded only by Japanese people, and somehow that's liberating for them. The extent of the womens' cultural experience seems to be getting tricked into having sex with the dudes wherever they go and buying things that they could get anywhere in Tokyo. And as for the guys, well, I dunno what the hell they do.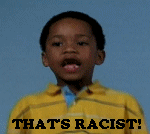 I try not to be "that gaijin" who runs around talking shit about Japan all the time -- a lot of roundeye over here are consumed with a serious bitch complex about Japan -- but I feel that I talk approximately the same amount of shit about Japan as I do about the USA. I might even venture to say that recently I badmouth the youth of America more, as I am frequently subjected to user comments on myspace and youtube, which are typically written at a 3rd grade level by people with popped collars and huge, flat billed ball caps turned sideways.
Be that as it may, stuff like this makes me think about evolution. Yeah, I said it. Evolution. The societal type. Now, we all know natural selection, right? Things that, for whatever reason, can survive long enough to reproduce faster than its competitors will be more successful, and the other one will eventually go byebye. It doesn't necessarily have to do with how smart something is or how cool something is, all it has to be able to do is fill a specific niche and pass its genes on enough to survive. Pretty basic definition, I guess. Anywho, animals adapt physically (and behaviorally I guess) to deal with the shit sandwiches they're forced to eat on a daily basis, because aside from domesticated housepets, the life of an animal pretty much sucks. More specifically, if they haven't adapted well enough and everything changes, they're SOL. Humans on the other hand adapt
extra somatically
. I had an anthro prof whose favorite definition of
culture
was
An Extra somatic means of adaptation.
I like it too.
Wanna see if someone knows what they're talking about? Ask them to define culture, and if they give you an answer like they know what they're talking about, they're lying. People write books about defining that word. But today, we're gonna define "culture" as
"an extra somatic means of adaptation,"
and therefore, the mechanism by which a culture succeeds or fails. We're gonna include behavior and stuff like in there too, btw.
Follow me?
Good.
So where am I going with this? I'm concerned for the survival about Japan, that's all. Japanistan. Not that I'm predicting a doomsday thing or anything, but I think there are gonna be some serious consequences to some of the shit that's going down socially here. Am I worried about the survival of the USA? Naw, the USA will be OK, because Americans tend to adapt to change pretty well, which is a key to survival. Bear in mind, the smartest don't necessarily survive, the ones that can adapt and procreate survive. (So yeah, we'll be taken over by hilljacks I guess...) So what's wrong with Japan? And what am I most worried about? I'll tell you, and it's probably going to surprise some folks.
Tradition.
Yep. That thing that we all love so much about Japan.
"A culture With Deep Traditions."
or how about
"A country Rooted in Deep Tradition."
Notice the rooted part. In the USA, we like traditions, because we're generally pretty non-traditional. Traditions to us are more like a distraction; something we do once a week or once a year, or some silly ritual that we do during our martial arts class to bolster the sensei's ego. So what is a tradition anyway? Let's consult my good friends Merriam and Webster.
Let's use this one:
1 a : an inherited, established, or customary pattern of thought, action, or behavior (as a religious practice or a social custom)
One thing about Japan is that their daily life is much more governed by these "customary patterns" (read: traditions) than those of us in the USA, and they are, again, in general, more accustomed to following patterned behavior and sticking to it for an indefinite amount of time. It's what's made their society great. Whenever they get hold of something, they perfect if through exhaustive revision. They (again, that "in general thing") have an almost limitless capacity (and seeming desire) to do shitty grunt work, and seem to derive pleasure out of sticking out really shitty situations and overcoming something "together as a group". It's something that's instilled in them from the time they're little kids. It's the sort of thing that enabled the odd Japanese soldier to live in a fucking cave until the 1980s, and it's what enabled them to stick it out during post war and completely rebuild their country in a couple decades.
But, dear readers, could it also be their bane? Their doom? Their Achilles-san's heel? What happens when they're no longer a happy homogeneous isolated country, and are all of a sudden competing with foreign countries? What happens when they're not allowed to seal their borders and marginalize foreigners (as much/as blatantly) anymore? What happens when that common thing -- that common ideal -- that drives people to dig in their heels and sacrifice everything is gone? I dunno, but I think we're just starting to see it now. There's this generation of listless Japanese 20-somethings and below who don't really see what the point of anything is. They're living at home until they're well into their 30s and just expecting something to happen, but the social mechanisms that made this feasible aren't really in place anymore. A lot of the Japanese women are working odd jobs for a few months, saving up some scrill, traveling to weird countries for a few months at a time, having sex with exotic men, and making their way back to Japan to repeat the process ad nauseum. They don't really have to worry about living expenses because their parents will house them infinitely, and they can just save up their money and/or hit up their parents for money to buy accessories and whatnot. The Japanese guys have the attractive option of joining a company, working 80 hours a week for about $2000 a month, on which they can live at home for free (and not meet women) or they can live in a shoebox in Tokyo and be house-poor. I often sit there and wonder what kind of force would be able to motivate these kids to get ambitious, fired up, and say
"OK, this is bullshit."
But they won't. Why? Because everyone before them has had to deal with it. Because they don't want to be the one(s) to stand up and draw attention to themselves.. Because it's all about the struggle, and we likes the struggle, doesn't we, precious? It's Tradition, bitches, and you bettuh reconnize. It's what
We Japanese
do. When Japanese people don't wanna act Japanese, they just scoot off to a foreign country,
get they' freak on
, feel liberated, and come back to the grind. The escapes found in rock gardens and meditation practices have simply been replaced by beach resorts and Manhattan Island. The birthrate in Japan is the lowest it's been ever, and right now all the baby boomers are fixin to retire. What's gonna happen I wonder? If Japan fails to adapt as a society, will it suffer the same fate as every other thing that has not been able to adapt in competitive situations? I think about the potential these people have and what they've been able to accomplish numerous times in history over incredibly short periods of time, and the loss of potential saddens me a little bit.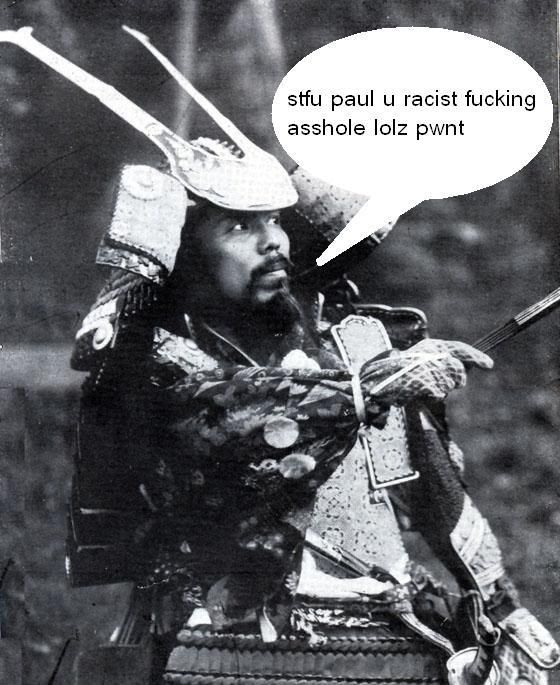 Again, I don't wanna seem like I'm Japan bashing, and anyone who knows me can tell you that I do a lot of America bashing too, which, uuh, somehow justifies anything I say I guess... When I talk to Japanese people about the future, I'm usually just met with shrugs. "We'll try real hard," they say, but trying hard at something that's doomed to fail is just gonna get you there faster. I asked my girl about what she thought might get people excited and motivated to change, and she doesn't really think anything could.
"It's not a total waste,"
she said,
"They're unambitious people, but we have a lot of smart, ambitious people here in Japan too. Those people will run stuff, and the unambitious will work at convenience stores, gas stations, etc, for the rest of their lives. After all, we need people to work at convenience stores, don't we?"
I guess she's got a point.
Discuss. I really want an informed, irrefutable, well stated comment showing me that I'm completely full of shit. I wanna be wrong on this one, folks.
Show me that everything's gonna be ok.. h...hold me..