Linguistic Training
Let's do some language-related training today. We'll start it off with this:
Quote of the Day
Wow...I didn't know her husband was a black.
Yes, innocent errors in language made by non-native speakers can have enormous connotations.
Following my obsession with the word
mongoloid
, my friends informed me that some students in their English classes were referring to mentally retarded people as "mongoloids". I've heard people innocently referred to as "half-breeds" before too. Why? Because that's what their dictionaries said. Why wouldn't they say it? In any case, I do everything in my power to encourage the aforementioned mistakes (with the exception of the 'black' mistake... Even I have limits, however flexible...).
I also take it a step further by purposefully making errors that seem like innocent mistakes, which allow me to say horrible things and not be shunned for it. You thought Borat had the market cornered on that? As you can see by watching Borat's adventures, people can be really forgiving when they think that innocent errors have been made. When I was in college, the first Korean word I learned was "byung-shin," which means "retard", and not in a nice way. Five years later when I found myself as a Korean language student at DLI, I asked a teacher if the building had "byung-shin shisul," which means "retard facilities", and feigned confusion when the teacher laughed hysterically and told me not to say that.
Teacher:
Oooooh, Pi-il-byung, you must not say that. You must say shin-che-boo-ja-yoo-ja
Me:
....byungshin?
Pi-il-byung means "Lance Corporal P."
Shinche boo jayoo ja literally means "Body-without-freedom-person." Byungshin means "sick/ill body/spirit." I'll stick to byungshin. "Bingshin" is a variation on "byungshin", and it also means "cold shoes." So the next time you see a Korean, here's a little joke you can tell them:
What kinda shoes to penguins wear?
I dunno, what kind?
....bingshin
Cuz, you see, you're answering the question, saying "cold shoes", and calling them a retard at the same time.
Classic.
That's pretty much all I remember about Korean...
I wish I could remember all the funny mistakes that people make here, and I'm sure I make some real doozies too. The best errors come from people who are
really
good at English, maybe because they're not so concerned about being perfect, or because the funniest mistakes are the most subtle mistakes. My favorite would have to be when a friend suggested I drink some "Pepto Gizmo" for my stomach ache. I thought it was so awesome, I made up some pictures and sent them to her.
Yeah, I got some time on my hands.
However, the most commonly misused word in Japan would have to be the word
ENJOY
. There is no end to the ways that Japanese people can find to screw this one up. It generally turns into them getting really drunk and screaming ....ENJOY!!! at the top of their lungs when they see you on the street.
That never gets old.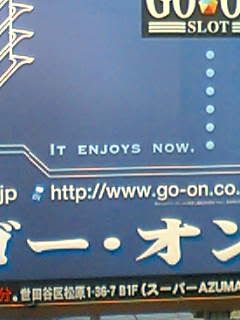 So now my friends and I play "Enjoy tag," where we take pictures of "Enjoy" examples and send them to each other. You could probably find a different one every day.
Mattah fact, lemme do a little test.
I'm going to do a google image search and type in "enjoy" phonetically in Japanese characters. All of the below results have "ENJOY" written phonetically in Japanese in them, which looks like this:
Notice how it's in every picture.
Enjoy Study Abroad English Conversation Handbook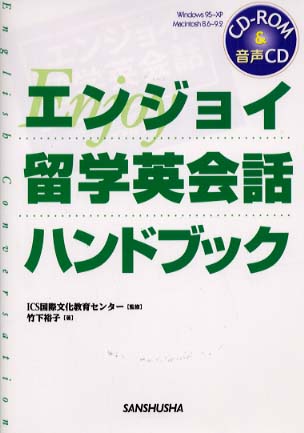 JVC "Enjoy DVD Present Campaign"
Enjoy BB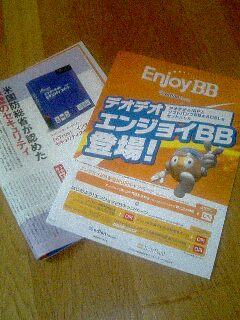 The bottom says
Enjoy Swimming
phonetically in Japanese. (Like, if I read it aloud I would be saying "Enjoy Swimming" in a Japanese accent.)
Enjoy Elementary School English
Enjoy Programming in Visual Basic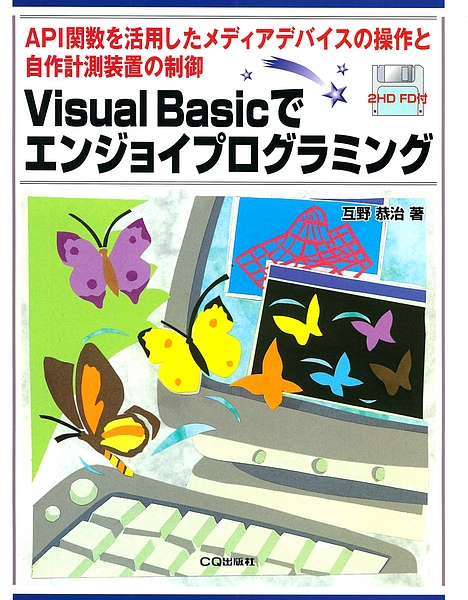 And here's an example written in plain ole' English:
The list goes on and on.
This place rules.
Get-a-kick-out-of-shit level: Very high.
It's safe to say...I enjoy..
----------------------------------------------------
Update:
I was trolling the blog of a girl I know who is studying in Japan.
Here's a screen shot of the original with some translations provided.
hehehe